---
---
---
BORN TO GIVE: 30 Hour Advanced Training w/ Raghu & Justin Wolfer at Supersoul Farm
Aug 16, 2018 - Aug 19, 2018
Save your spot and start planning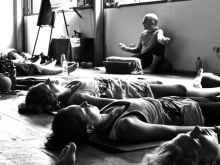 BORN TO GIVE: A 30 hour weekend training.advancing your teaching. advancing your practice
Join Raghunath and Justin Wolfer of RISE Yoga and movenent Saratoga Springs NY for a teachers immersion weekend. Sharpen your tools for your teaching and your personal practice. (more info TBA) Hosted by Supersoul farm in East Chatham NY. Commuters welcome. All food vegan/vegetarian with gluten free options.
Born to Give: 30 hr yoga teacher tool box
If you love teaching yoga or simply just living the life of a yogi then this workshop is for you. As teachers, friends, parents and lovers, we take great pleasure in giving to others.. According to the sacred literature of India, we are actually born to give, rather than to take. things that will ultimately have no value or be lost in the hands of time. In this weekend intensive you will sharpen your skills and fill up your yogi's toolbox with everything from physical upgrading of your asana practice. Learn about bhandas, breath, mudras, refine alignment, yoga philosophy, kirtan and all set with a gorgeous back drop of mother nature at Supersoul Farm in East Chatham NY. This is a great chance to study with both Justin and Raghu together in a systematic and focused format. Discounts for commuters and campers. $600 for nice dorm style accomodations $650 for double private room (no private bath) $400 for commuting $400 for camping all vegan/veg/gluten free meals included for all.
---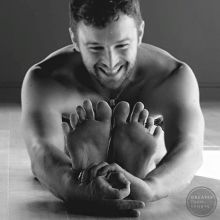 Justin Wolfer
I am a dedicated student of all paths that bring me to balance, joy, and peace. Initially, my yoga practice served as a means to rehabilitate physical injuries sustained during my career in college athletics. Over time, yoga became a transformative path towards greater understanding, physical balance, internal strength, mental clarity and self-awareness. For the past three years, I have created and directed The Skillful Action Yoga Training I also lead dynamic workshops across the country. It has been my intention for a long time to open a community center in which anybody and everybody can find the practices of yoga. I have put my heart and sole into the opening of RISE Yoga and Movement Arts Center; it's the culmination of my life's work so far. I am beyond grateful to be able to share my vision with all of you. http://risemovementarts.com
---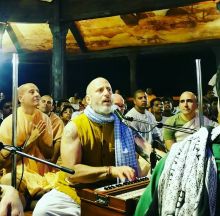 Raghunath
Raghunath is a teachers teacher who's been travelling the globe spreading the message of yoga, wellness, yogic lifestlye and sacred kirtan. He leads trainings and pilgrimages annually in India and is the co-founder of Supersoul Farm: Center for Inspired living www.raghunath.yoga www.supersoulfarm
---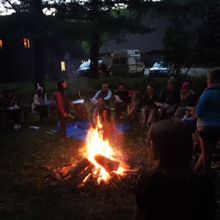 self investment
$600 nice dorm room all meals included $400 commuter fee all meals included $400 camping all meals included
sign up here: http://risemovementarts.com/workshops/ for more info: yogawithjustin@gmail.com