---
---
---
CHANT CAMP: kirtan school w/ Gaura Vani and Raghunath
May 25, 2018 - May 28, 2018
Save your spot and start planning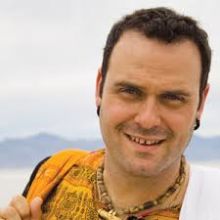 learn instruments, songs, mantras or how to lead kirtan
Memorial Day Weekend will never be the same! Chant Camp is a kirtan school immersion. studying kirtan, instruments, songs, mantras and melodies w/ Gaura Vani & Raghunath Join us at Supersoul Farm in East Chatham NY for a weekend immersion of studying the instruments of kirtan, (harmonium, cartel & mrdunga) learning new mantras and bhajans (devotional songs) .
Its back to school with kirtan master Gaura Vani & Raghunath as well as their expert assistants who will teach this unprecedented workshop for kirtan enthusiasts. Immerse yourself to learn or just to enjoy sacred chanting. Learn to lead kirtan on your own or in your yoga classes. All registered students will get a song book and will have options to to study any or all instruments no matter what level they are at. Students are encouraged to bring harmonium, mrdunga or cartels if they have them. If not there will be ones to share.
---
A Weekend of Music Song and Study of Kirtan....all day!
Come together with like minded souls who love kirtan, mantras, stotrams and musical instruments. Saturday night we will host a public kirtan as well at the farm. Learn from scratch or polish your skills! Everyones welcome!