---
---
---
PILGRIMAGE TO SACRED NEPAL : Kirtan, Japa, & Trekking Through the Himalayas
Mar 27, 2018 - Apr 8, 2018
Save your spot and start planning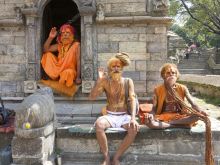 I'm are excited to announce our Sacred Pilgrimage to Nepal! Before Nepal was a country it was made up of kingdoms and part of the Indian subcontinent. Great history of Nepal has been told in India's classic Mahabharata. Since then it has also been holy pilgrimage spot for worshippers of Vishnu, Shiva, Durga and eventually Buddhists. The stunning beauty of the Himalayas attracts nature lovers who want to connect with the unspoilt beauty of the mightiest of mountain ranges. That being said we travel on this journey as pilgrims. (See below for the tenets of pilgrimage.) I'll be accompanied by Janeshwar my classically trained drummer and friend from Bengal India and we will do kirtan (call and response chanting) & morning and evening talks on the wisdom literature of ancient India. I will teach the science of japa meditation or chanting mantras on malas and how to refine it as we walk in prayer throughout the Himalayan range as the sages have done for millenia.
On the trekking days there may not be time for too much "official" yoga asana classes as the trekking can be exhausting but we can practice in the cities.
Nepal Pilgrimage March 27 – April 8
Tentative itinerary March 27 – Arrive in Kathmandu airport and transfer to hotel March 28 – Explore UNESCO temples March 29 – Drive to Trishuli river for rafting and overnight stay on riverbank March 30 – More rafting and drive to Pokhara March 31 – Drive to Nayapur and trek to Tikedunga/Ulleri April 1 – Trek to Ghorepani April 2 – Trek to Poon Hill for sunrise view of major peaks and then trek down to Tatopani April 3 – Drive to Kagbeni along banks of sacred Kali Gandhaki River April 4 – Trek up to Muktinath/ drive down to Jomsom April 5 – Morning flight to Pokhara (please note: this flight often sells out way ahead of time in which case we'll have no choice but to go by jeep (about 6 hours). April 6 – Pokhara April 7 – Morning flight to Kathmandu and explore Bhaktapur
April 8 - Airport drop off for onward journey
**IMPORTANT I lead this like a traditional pilgrimage and the students are asked to follow the tenets of ALL my pilgrimages. Besides being physically fit, students must agree to follow a vegetarian diet abstain from all alcohol, tobacco or intoxication on the pilgrimage. Tenants of Pilgrimage 1. i" will Not Criticize"-we refrain from criticism & gossiping. 2. " I will be tolerant"- I will stop blaming things, circumstances, or people for my unhappiness. 3. I take no offense- A practice of NOT compiling records of others wrongs but accepting circumstances as God's will , forgiving immediately and completely if I'm offended. 4. "I am always ready to ask for forgiveness for MY offenses" - a practice of responsibility and sensitivity 5. " I will find the good in others and let them know it."- a practice of seeing greatness in others 6. "I will keep a tally of my gratitudes and blessings" a practice of recognizing all the gifts in my life on a regular basis.
REGISTER: Raghu.pilgrimage@gmail.com
---

"The mountains are calling and I must go." -John Muir
---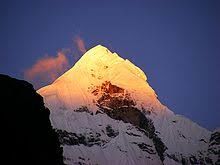 "My father considered a walk among the mountains as the equivalent of churchgoing."- Aldous Huxley
If you have any questions please don't hesitate to contact us. raghu.pilgrimage@gmail.com
---
self investment:
$3500 includes all internal travel, MOST meals, hotels, and teachings & classes. Does not include international travel. $300 discount if registered by Friday Nov. 24th with a $500 non - refundable down payment. REGISTER HERE: RAGHU.PILGRIMAGE@GMAIL.COM